Brochure Design, Postcards & Presentation Folders
Insite Media Design is passionate about marketing material design!
We create compelling tri-fold brochures, flyers, presentation folders, postcards and product sell sheets that are unique, clean and flattering.  We're also committed to creating each piece with its own creative "something" – whether it's incorporating an element of your logo into the design or carrying a common yet flattering element across all of your print materials, and we focus strongly on a captivating photo to get your message across. The end result …. high quality marketing materials that you'll be eager and proud to hand out!
We work directly with professional, high-quality online color print providers that use 4-color process (CMYK) and Heidelberg printing presses. Your approved print materials will be drop-shipped to your business. Please allow 7 business days for design turn-around and 7 -10 business days for printing and delivery to your business.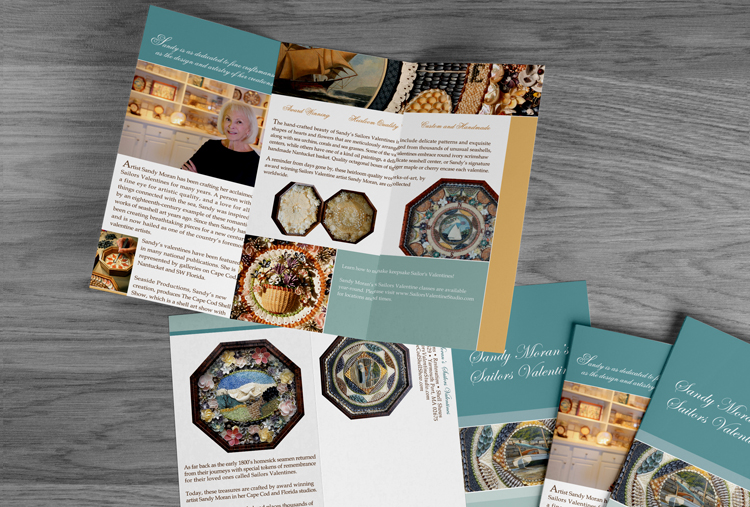 We shine in designing and delivering other marketing materials too!
Contact us today at 508-685-9042 to discuss your custom print design project!