WORDPRESS CARE PLANS
Ongoing website care and support for optimal performance and security
Vulnerable and outdated WordPress plugins and themes are the #1 reason for a slow website, broken layouts, malware injection, incompatibility issues, errors, reduced search engine rankings and more.
Our WordPress Website Care plan offers you peace of mind that your website is professionally managed and maintained so that it remains secure, up-to-date, and optimized, allowing you to provide the best possible experience to your visitors and customers.
IMD does all the nitty gritty things in the backend of your website to keep it secure and running at it's best
Regular Updates (WordPress core, theme, and plugin updates)
Enhanced Security (Proactive security measures)
Backups and Disaster Recovery (90 days storage. 60 days more than GoDaddy, Bluehost and others)
Performance Optimization
Uptime Monitoring
Anti-spam (No more comment, registration and contact form spam).
We Don't Replace Your Webmaster
Insite Media Design can protect and care for your wordpress website regardless of who built it. We don't replace your current webmaster or any other third party who maintains your website's content.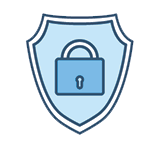 24/7 Security & Monitoring
We proactively monitor, scan and protect your website
Protection from malware and other malicious threats 24/7.  We install a web application firewall (WAF) to filter attacks in real-time, monitor and manually set IP bans for suspicious activity, scan for suspicious files, correct 404 errors (so your Google rankings aren't affected), protect your website from brute force attacks and more!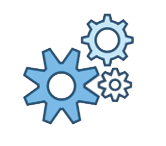 WordPress Updates
We perform updates and confirm their success
WordPress core version, plugins and themes that are powering your site are updated as new versions roll out.  This protects your website against known security threats and ensures its running smoothly with the latest bug fixes.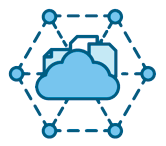 Full Daily Backups
We backup your website, daily

90 Days of full backups of your website's files and database, every day, on Amazon S3 allowing us to quickly restore your site if the need arises.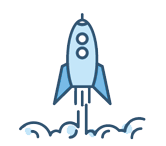 Speed & Performance Optimization
Faster Page Load Times
Website visitors and Google demand fast loading websites. We optimize your images, code, database and more so people don't leave your website before they discover how great it is.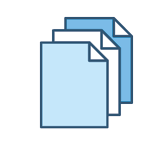 Monthly Reports
See how we're doing

Get a detailed monthly WordPress website care report on the 1st of each month documenting your site's security status, updates and backups performed, uptime and traffic analytics, SEO Ranking and more.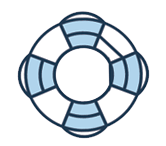 Malware Removal & Support
Here when you need us
Communication with your web host regarding troubleshooting bugs or hosting issues. Also includes restoring your website if the need arises and hack repair if needed.
Why is a website care plan necessary?
Software needs updating, including the software that powers your WordPress website. WordPress websites require monitoring, maintenance, and backup/restore applications to run effectively over time.
A smooth and fast running website that is free of security incidents (malware, malicious code, infected files) protects your investment, protects your visitors and provides a better user experience … resulting in better website engagement and conversion.
We have you covered
Our WordPress Website Care plan has you covered with our trained eye and expertise – from updating plugins, themes and WordPress core as they are released, to fixing errors (in the event an update goes wrong), daily cloud backups, blocking suspicious IPs and more.
You'll receive a monthly report on the 1st of the month documenting your site's security status, updates and backups performed, uptime and traffic analytics performance analysis, database optimization and more.
WordPress Website Care Plan Pricing
Choose Your Plan
e-commerce websites
non-ecommerce websites
$120/month
$80/month
No Setup Fee
✓
✓
Monthly WebCare Report
✓
✓
Cloud Backups, Daily
✓
✓
WordPress & Plugin Updates
✓
✓
Theme Updates
✓
✓
Anti-Spam Blocker
✓
✓
Security Scanning, Daily
✓
✓
24/7 Malware Monitoring
✓
✓
Malware Removal & Support
✓
✓
Suspicious IP Blocking
✓
✓
Google Analytics Tracking
✓
✓
Uptime Monitoring
✓
✓
SEO Ranking Report
✓
✓
Site Speed Optimization
✓
✓
Broken Link Monitor & Repair
✓
✓
⚠️ Please read Terms of Agreement below before proceeding with payment
$120/month


$80/Month

$1,200/year
(2 months free)

$800/year
(2 months free)

Terms of Agreement
Authorization
When you purchase a WordPress WebCare plan from Insite Media Design you are engaging Insite Media Design as an independent contractor to perform work as described in the packages or services you have purchased.
Access to your website is necessary, therefore you hereby authorize Insite Media Design access and "write permissions" to all directories and files of your account with any other third party hosting provider, as well as permission to install any necessary WordPress plugins for maintenance and security. Insite Media Design will contact you within 24 hours of payment to attain all needed login credentials.
Pricing & Payments
Once a client of Insite Media Design, you authorize Insite Media Design to charge the payment method you submitted for all invoices generated for the services rendered under this ongoing website care plan. Payment can be made securely online by selecting a payment button at the bottom of the pricing table above. Payments are made through PayPal.  If you prefer to be invoiced, Insite Media Design invoices for annual plans only.
Cancellation
Cancellation of any monthly recurring service can occur at any time after your first one month (30 days) of service. In order to cancel your recurring payment or change payment method, simply contact Insite Media Design prior to your payment's due date.
Third Party or Client Page Modification
You acknowledge that you or your staff have access to edit or update web pages within your WordPress website. You also acknowledge that anyone other than Insite Media Design who attempts to update the website and damages the design, or impairs the ability for the web pages to display or function properly, may result in time to repair the web pages in order to restore the website.
In this event, damages will be assessed at an hourly rate of  $95  per hour with a one-hour minimum. Work to repair the website from third-party modifications is outside of the support time and scope of the on-going website care.
Limitation of Liability; Disclaimer of Warranties:
Although there are limitations to the guarantees we can provide, your satisfaction is very important to us. Please read and understand our limits of liability before engaging in our services.
Although we strive for your website's optimal performance and security, we did not build the WordPress software or plugins used on the website, nor are we supplying the hosting platform it runs on.
For this reason, Insite Media Design does not represent, guarantee or warrant that the functions contained in your website will be uninterrupted, error-free, free from loss, corruption, attack, viruses, interference, hacking, or other security intrusions, and Insite Media Design disclaims any liability relating thereto.
To the extent not prohibited by law, in no event will Insite Media Design be liable to the client or any third party for any damages, including, but not limited to, any lost profits, lost savings, loss of data, business interruption, or incidental, consequential or special damages arising out of the operation of or inability to operate these webpages or website, however caused, even if Insite Media Design has been advised of the possibility of such damages.